Gift Lavender for Mothers Day - Here's why!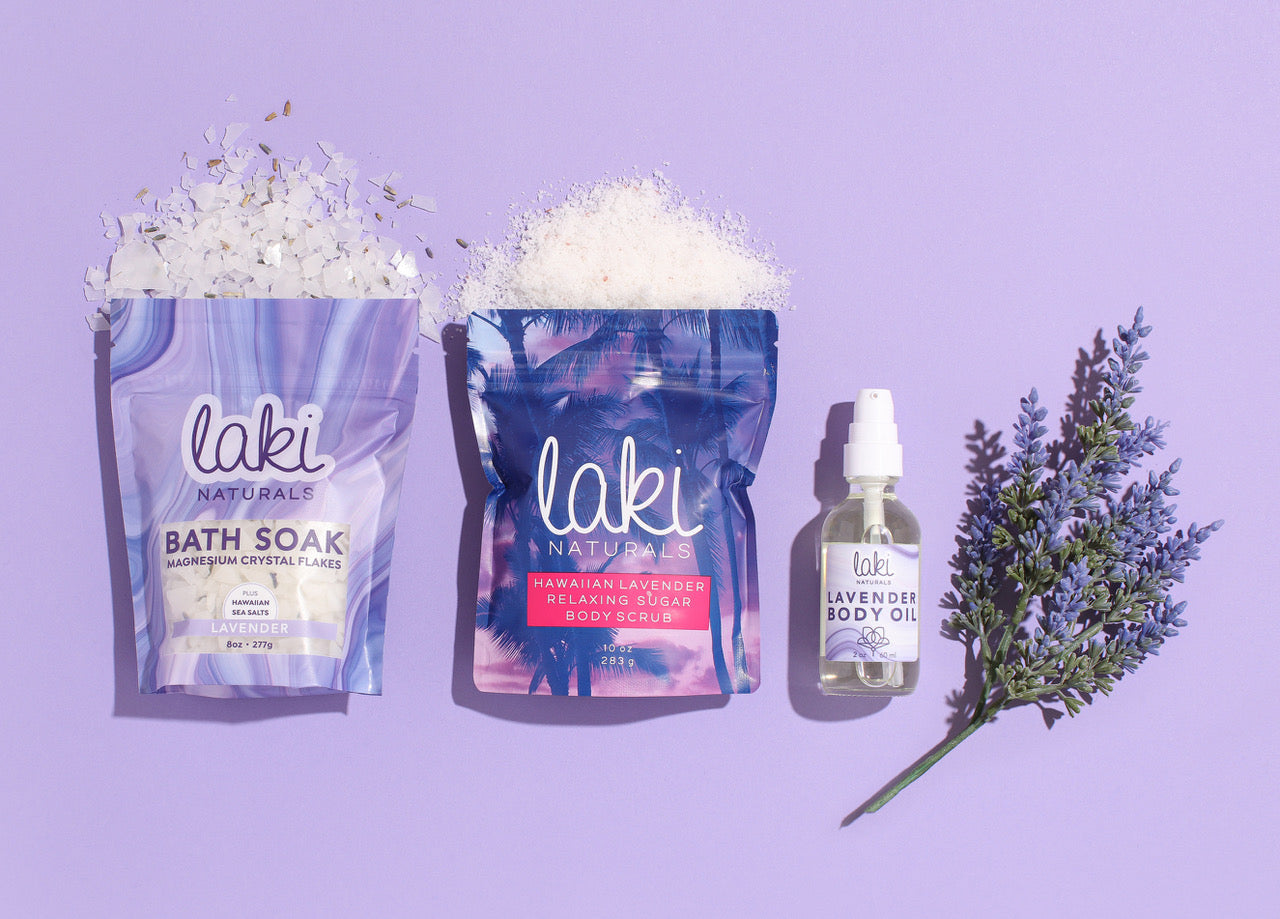 What is Lavender?
Lavender is a flowering plant or herb that is part of the mint family. It is one of the most common and versatile plants and has a long history in herbal medicine. It has been used for centuries to promote good health and overall well-being. Some, but not all, of the benefits of Lavender are:
Calming and soothing effects

Helps promote sleep

Boosts moods and memory

Relieves pain and sore muscles

Heals skin and blemishes

Acts as a protective agent

Reduce blood pressure and heart rate

Could relieve asthma symptoms 

Lessens menopause hot flashes
The history of Lavender.
In ancient times, lavender was used as a holy herb. Additionally, it was often used to freshen up and give a light scent to a variety of personal items, such as clothes and hair. It's believed to be native to the Mediterranean, the Middle East, and India, with a history dating as far back as 2,500 years. The ancient Egyptians used lavender for mummification and perfume. Romans used lavender oils for cooking, bathing and scenting the air and the name is derived from the Latin verb lavare—which means, "to wash." The Romans also used lavender oil in soaps and carried it with them throughout the Roman Empire. In Medieval and Renaissance France, women who took in washing for hire were known as "lavenders." Lavender was used to scent drawers, perfume the air and ward off infection and heal wounds. It was also recognized in Roman times for its antiseptic and healing qualities. The Ancient Greeks used lavender to fight insomnia and back aches.
The history of Mother's Day
Celebrations of mothers and motherhood can be traced back to the ancient Greeks and Romans, who held festivals in honor of the mother goddesses Rhea and Cybele, but the clearest modern precedent for Mother's Day is the early Christian festival known as "Mothering Sunday." Three women—who championed efforts toward better health, welfare, peace, and love—contributed to the day we all celebrate on the second Sunday in May each year. There are debates about who came up with the holiday first and lawsuits about who can use the name "Mother's Day." One of the founders tried to get the holiday scratched from the books, even after fighting to get it recognized as a national day. Besides all that, there's the question of where that pesky apostrophe goes. Once a major tradition in the United Kingdom and parts of Europe, this celebration fell on the fourth Sunday in Lent and was originally seen as a time when the faithful would return to their "mother church"—the main church in the vicinity of their home—for a special service. Over time the Mothering Sunday tradition shifted into a more secular holiday, and children would present their mothers with flowers and other tokens of appreciation. This custom eventually faded in popularity before merging with the American Mother's Day in the 1930s and 1940s.
Gifting Lavender for Mother's Day
Mother's Day is May 9, just around the corner. We all know its time to start looking for the best Mother's Day gifts out there right now. Whether you've got just one mom to spoil or several generations of life-givers to honor, you're not going to want to forget this one—especially following a year where moms have put us all on their backs, subbing in as teachers, nurses, and housekeepers during the quarantine. We believe a calming, soothing and relaxing gift just like lavender could be the perfect option in times like this. As for picking out a lavender  gift, we have a few listed for you!
Magnesium Flakes Bath Soak Lavender
Magnesium Flakes are an effective way to enjoy the benefits of a magnesium chloride in a bath. This is the best way to fully expose and replenish the body with this essential mineral. When placed in warm water, the Magnesium Flakes dissolve and absorb into your skin. This is a great way to increase magnesium levels, as well as ease muscle tension. Magnesium mixed with Lavender is the ultimate combination for a soothing and relaxing bath!
Benefits of Magnesium
Crucial for general wellbeing

Supports healthy bones

Improves skin health

Helps you relax for a good night's sleep

Relieves muscle tension
Body scrubs are physical exfoliants that mechanically slough away dead skin cells. The feel of a "scrub" typically comes from a combination of sugar and/or salt. Using a Lavender body scrub can nourish your skin while providing a calming aroma. 
This Lavender body oil by Laki Naturals can be used whenever you feel stressed or a need to relax. Its mixed with a variety of other nourishing oils including Grapeseed oil, macadamia Seed oil, and Meadowfoam Seed Oil. This lavish combination creates a weightless dry oil. Lavender along with premium botanical extracts will leave your skin feeling nourished, silky smooth and luminous. 
Due to Lavender's ability to relax and soothe, it can also promote sleep. Spray this Lavender Sleep Mist around your pillow and into the air before going to sleep to help you relax. You can also use it anytime during the day for a moment of relaxation! Just spray it on your face and body for ultimate calmness.
Want to take your shower to the next level? Make your shower just as relaxing as a long bath by adding a shower fizzy. Put one of these fizzies in the corner of your shower where the water stream can reach I t to release a relaxing, lavender aroma.
Bath oils are an amazing way to add a little more nourishment, luxury, and relaxation to bath time. They can also add a targeted boost of hydration to the skin at any time. Laki Naturals Lavender Bath Oil not only has Lavender oil, but also a mixture of nourishing oils including Safflower Oil, Sweet Almond Oil, and Grapeseed Oil.
If you can't decide which product you want to gift for Mothers Day, don't worry, Laki Naturals has a bundle of only Lavender products called the Lavender Sleep Bundle! 
This bundle includes- 
8 oz Lavender Magnesium Flakes Bath Soak

10 oz Lavender Sugar Body Scrub

2 oz Lavender Body Oil
Collection 2019
Sale 70% Off
Title for image